Were back and
feeling
good !!!!!. The week we spent in
Wendover
UT was great!!!! And we came back with a record. Official record: 12-Aug-07 Old Crow Speed Shop V4
BGL
104.365 mph
Do we plan to go faster next time? Of course !!!
A big highlight of the week was hanging out with the Tom
Beatty
Bellytank
This was the car that inspired the look of the Old Crow.
Looks like Father and son huh?
As you can see in the picture below, our 50 yr. old unopened bottle
of Old Crow bourbon
has
been opened, consumed, and filled with Bonneville salt.
It will now have have a new home in our shrine to the gods of speed.
But the celebration didn't stop there, oh no.
In true
conquering
hero fashion, I gotta get a tattoo.
Master tattoo artist Zulu lays out Coop's old Crow
A fitting end to a fantastic week.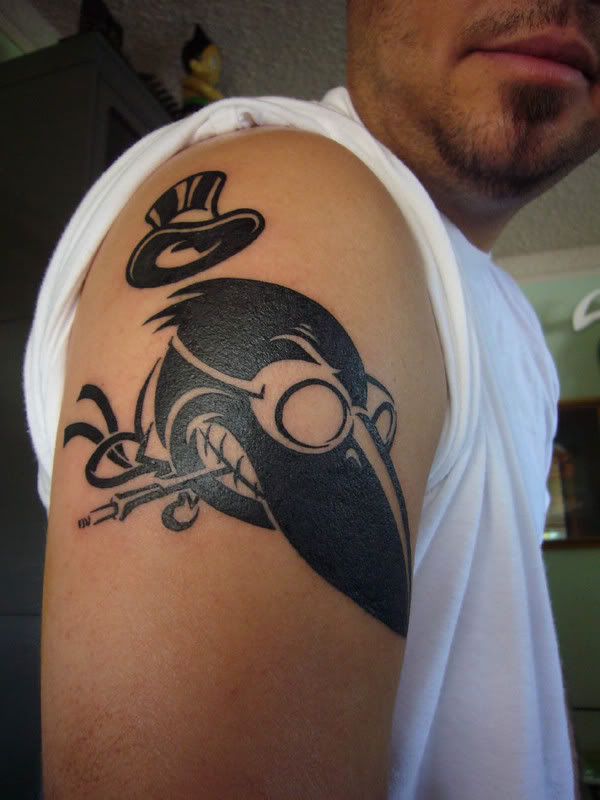 To see more pics of our Bonneville week visit Coop's album:
Photos here.
And for the best Tattoo artist around, visit:
http://www.zulutattoo.com/