Thanks to Coop for painting up a logo for the Bellytank.
I really think it captures all the elements of this car.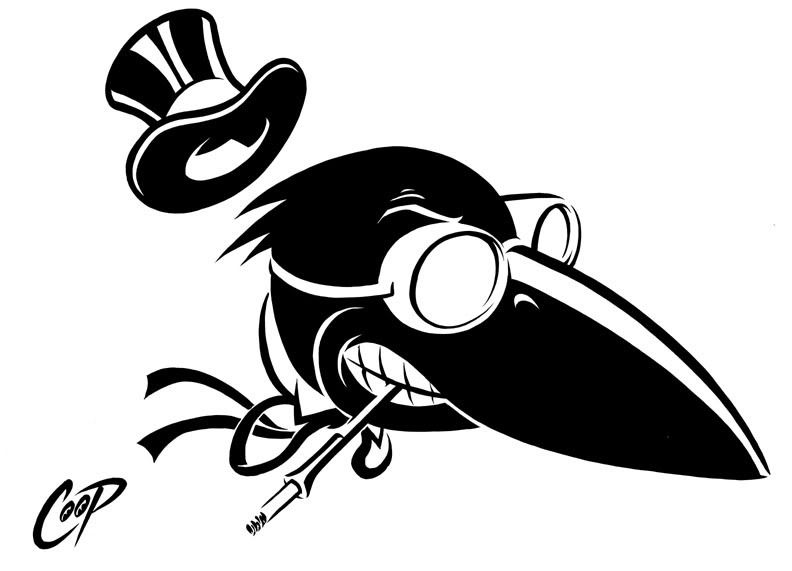 Here is a quick mock up of what were going to paint on the tank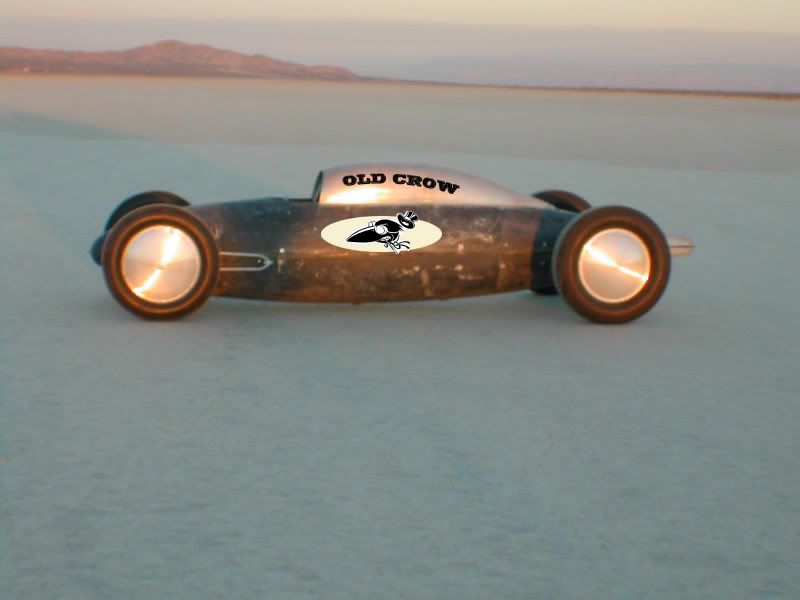 Some people have asked where the name "Old Crow" came from, so here is the official story. On a trip to Connecticut last year to look at a Sprint car, I stopped into a local antique store, and came across this vintage bar display for Old Crow Whiskey.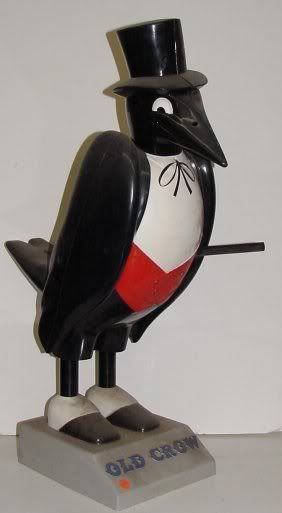 Now being a bar owner, I am always looking for cool old bar stuff, and this guy really stuck out. The Old Crow has a simple yet strong aesthetic to it, similar in my opinion to the Western Exterminator man, my favorite promotional character of all time.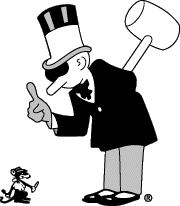 So naturally I had to buy him. But the thought had not crossed my mind to name a race car after the old whiskey until I was watching the History channel one night. The show was about the p-51 Mustangs of WWII, and what do I see flying through the beautiful black and white grainyness of 1940's film??? A famous P-51 Mustang called the "Old Crow" !! How cool is that.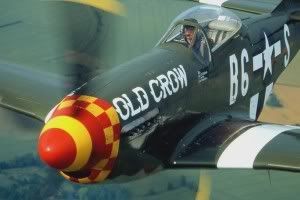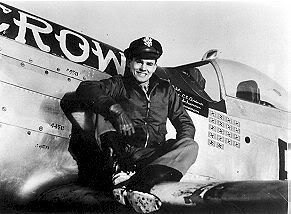 So then it hit me, what a perfect blend of Booze, character and WWII aviation. A match made in heaven for an old Bellytank turned race car. After talking to friends about the concept, Coop had a great idea of taking the crow and giving him a Clay Smith cams feel. Clay Smith was a cam maker in the 50's and many a hot rod/race car donned the famous woodpecker logo.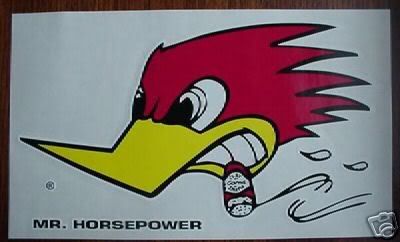 I think Coop gave the Old Crow a lot more life than he originally had.
So there ya have it.